Hi Everyone!
Okay, so today I was exploring on nyan.cat and I discovered they added what they call new 'flavors'. I arranged these flavors in the perfect order, (in my opinion) and thought that they can represent a typical 'rares' journey pretty well.
Let's set the scene.
Nyan cat = You
Space = Jamaa
Your pace (fast or slow of movement) = Your mood/Rare status
Stage One:
So, here you go, off on your rare journey, slow, but moderate, keeping rares in a calm world, as they're supposed to be, and you keep going, trading and trading: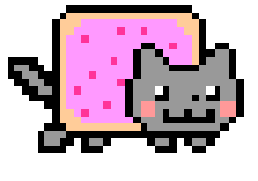 Stage Two:
As you get rarer, you start to like them more, and go trading more and more, and get rarer and rarer. You keep trading and trading, getting more excited about rares, a little more addicted to them, getting more and more out of moderation, and turn like all the rest of the mainstream jammers: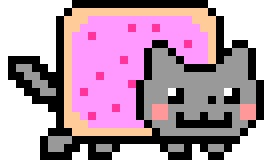 Stage Three:
You start getting rarer and rarer, having more rares, showing them off more, people keep begging you what for your rares, and you sit on the rare bridge all day long, thinking your a pretty cool cat. (Pun Intended):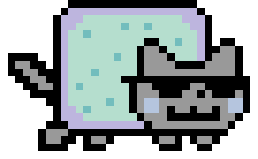 Stage Four:
After trading so much, more and more, addicted to rares, people annoying you all the time, you start to go crazy and have no idea what to do with yourself. You've turned a little rude, your friends are worried about you, and you're all stressed. Drama is the keyword here: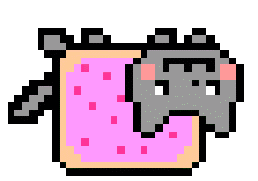 Stage Five:
You hate on life, wish you never joined Animal Jam, think rares are stupid, may or may not wear them, but are still addicted to Animal Jam. You want more rares, but still hate them. You think everybody is annoying, and rares are worthless, but still want yours. You may have thoughts of scamming, hacking, and are more selfish. At this point, your extremely obsessed with rares: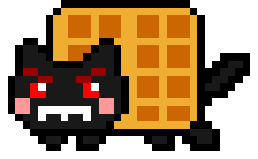 Stage Six:
Once you get out of your old little funk, you start to get better, wear more rares, and get back on track, but remember everything that happened. You start going again, a little more depressed: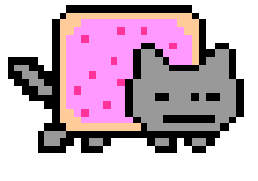 And the process starts all over again. Repeat, repeat, repeat, repeat.
Haha, I thought It'd be cool to use this as a cool visual post. :) I don't have a lot of words to say, but trust me, this is the whole process. I'm currently somewhere around Stage Four or Five, but not to a so much serious degree. Last time I visited Stage Five, it was a living nightmare. I'm doing my best to avoid that dark place, and I think I'm doing a good job. Enough about me, just if you go so much into rares, which I'm not saying is a bad thing, but be precautionary so you don't have to go through some of these stages, alright? :)
Today's Daily Featured Blog:
Click here to visit EdgerAllenPoe411's Animals of Animal Jam!